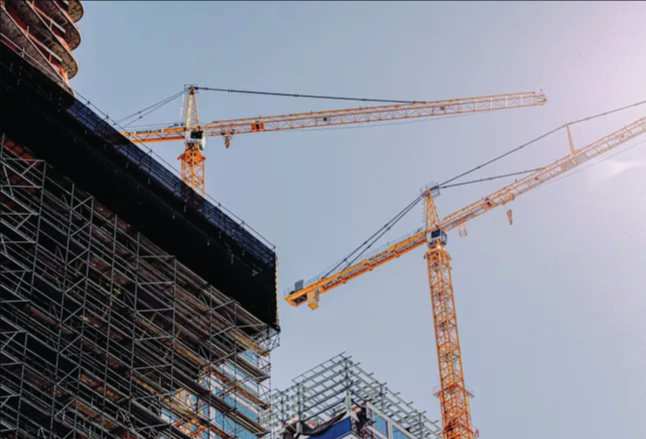 California, like many states, is experiencing a shortage of new housing. In the past, developers and contractors would respond by doing what they do best: building more housing.
But these aren't normal times, and the Golden State's construction industry is having a hard time responding to the growing housing crisis.
On top of historically high construction costs and coronavirus-related headwinds, the biggest challenge for developers remains finding sites that pencil. While developers keep searching for viable projects and legislators continue to work to ease regulations, the biggest opportunity to unlock more housing exists with the landowners themselves.
"California and other states have a severe housing shortage," said J.J. Abraham, president of The Abraham Cos., a Newport Beach, California-based multifamily development boutique. Its principals have developed and financed more than $12B of assets, including more than 12,000 multifamily units, during the past three decades.
"We have a national housing crisis, and developers, municipalities and politicians are more aligned than ever before," Abraham said.
Perhaps no one recognizes the urgency more than municipalities. Abraham said that some colleagues saw this firsthand when they met with city planners about an existing retail development in their town.
"They were stunned when the city's representatives asked, 'Would you consider ripping out all this retail and replacing it with housing?'" he said. "That's not something you would ever hear before from a city planner."
Bisnow spoke with Abraham and TAC Chief Operating Officer Bob Fitts about the current cycle and what they are recommending to their clients.
Bisnow: Despite this pro-housing focus, projects are still having a hard time moving forward. Why is that?
Abraham: It's still hard to get deals to pencil and many times even more difficult for institutional shops, especially when bidding up deals to compete for land can drive up their total project costs by as much as a third. This gives private landowners the clear advantage of land control, contributed land equity and lower land costs with fewer internal hurdles — yet they rarely have the expertise to build it themselves. Historically, landowners have had only three viable options.
Option No. 1 is to sell or ground lease the property to a developer. Many owners don't like this option, though, because they want to retain control or they want an ongoing connection to the property.
Option No. 2 is to joint venture with a large institutional developer with deep pools of co-investment capital and talent, but landowners give up a lot of control in these partnerships and there are usually significant cultural differences. Also, the big institutions usually have a large minimum profit requirement, and they need the co-investment profits, as the fees generated from these deals often barely cover their overhead expenses.
And option No. 3 has been to hire an in-house development team, but this is incredibly time-consuming and costly.
Bisnow: Where does that leave landowners?
Fitts: This is exactly why many landowners choose to do nothing, which is why we created TAC. Landowners want to do large, statement projects. They want control. They want cultural affinity — speed, no bureaucracy, flexibility  — and they want institutional-grade talent. There's tension among these competing priorities.
There is another model, however, that aligns well with these priorities. A multifamily fee development model allows the landowner to build an institutional-sized apartment community essentially in-house, but without the large overhead investment, risk and learning curve, and with a partner of similar size and similar culture as them while maintaining control of the deal.
This business model appeals to individual owners, private equity shops, small banks, single-family builders who have excess land and other developers who need help developing a large-scale project.
Bisnow: How does this model work?
Abraham: Fee developers take no ownership stake in a project. They're compensated by standard project fees, and those range from an acquisition fee for assistance in purchasing the land to development fees, financing fees if the landowner needs help raising debt or equity, then disposition and/or asset management fees if those services are needed.
At TAC, we do all of that. We can take a project from acquisition through all phases of the development and ownership cycle.
But the key is talent. If owners are going to do complex, institutional-sized deals, the developer has to have deep experience and institutional-pedigreed talent. Owners want someone who has seen a lot of markets, property types, deal structures, projects and cycles, and who has decades of relationships to bring to the table.
Bisnow: What advice do you have for landowners?
Abraham: Two things, really. One, be a solution to the problem: Municipalities are scrambling to meet their housing goals, so bringing multifamily deals to the table, particularly affordable or workforce housing, helps them alleviate their housing shortages. And secondly, consider a fee development model where interests are aligned and the partner has deep experience and the institutional-grade talent to execute your project successfully.
This article was produced in collaboration between Studio B and The Abraham Cos. Bisnow news staff was not involved in the production of this content.
Studio B is Bisnow's in-house content and design studio. To learn more about how Studio B can help your team, reach out to [email protected]. 
Contact John Krukowski at [email protected]
Original Article can be found at: https://www.bisnow.com/san-francisco/news/multifamily/housing-landowners-theabrahamcos-studiob-110007
September 13, 2021 The Abraham Companies John Krukowski, Bisnow Custom Content Writer
Photo Caption: Unsplash/Ralph Ravi Kayden