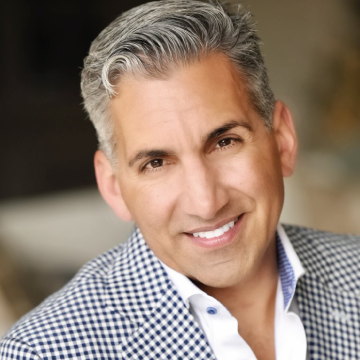 J.J.Abraham
President
J.J. has over 28 years of experience in the real estate industry, developing mixed-use, multifamily, and resort communities throughout the United States and Los Cabos, Mexico. J.J. has worked for such nationally and internationally recognized companies as Lennar Multifamily Communities, Shea Properties, Del Mar Development, Legacy Partners, JPI, and Goldman Sachs Realty Management. He has sourced, entitled, renovated and
developed over $6 billion of real estate and over 12,000 multifamily units throughout his career.
In September 2020, building on an almost three-decade-long career as an executive with institutional development firms, J.J. founded The Abraham Companies ("TAC"), an "institutional boutique" multifamily development firm.
TAC is a developer of luxury multifamily and mixed-use properties in the West and Southwest that achieve superior investment returns on behalf of select capital partners. TAC's principals have sourced, entitled, renovated, developed, and financed over $12 billion of real estate throughout the United States and Mexico, including over 12,000 multifamily units. TAC's professionals have decades of experience in real estate acquisitions, finance, development, and asset management with leading national institutions, yet the firm operates with efficiency and the flexibility of a boutique developer.
Prior to forming TAC, in August 2012, J.J. launched Lennar Corporation's (NYSE: LEN) start-up apartment development platform in California. As the first Division President on the west coast, J.J. grew the division into a $4 billion portfolio (26 communities/7,500 units), ranging from suburban apartment developments to luxury high-rises in downtown San Diego and the Bay Area.
Prior to joining LMC, J.J. was the Senior Vice President of Development and Acquisitions for Shea Properties, where he successfully rebuilt the west coast apartment platform and development operations with more than 2,800 units.
Prior to Shea, J.J. ran the development operations of Del Mar Development, the leading developer of luxury resort communities headquartered Los Cabos, Mexico. This included overseeing the development of three residential master-planned communities within the world-famous Palmilla resort.
In 1994 J.J. received his BBA from Southern Methodist University in Finance, Real Estate, and International Business. J.J. is a member of the ULI Multifamily Platinum Council, he served the past five years as Co-Chairman of the NAHB National Leadership Council, and currently serves on the Board of Trustees at St. Mary's, an IB private school located in Aliso Viejo, California.